Home Loan Leads
No matter how good a loan originator is at closing deals, he or she will starve to death without a steady stream of potential borrowers to work with. Except for a referral, nothing is more welcome to a loan originator than a few good home loan leads.
In today's less than ideal mortgage market, many loan officers are prospecting harder for fewer home loans. In fact, some mortgage companies have shut their doors and turned off the lights for good. Meanwhile, some home loan companies are thriving.
What separates the winners from the losers?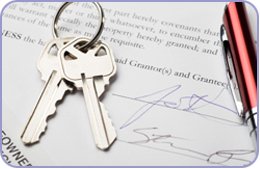 The winners are willing to adapt to the ever-changing market and willing to try new methods to develop a steady stream of targeted home loan leads. If you are looking to fill your sales funnel and thrive in a difficult market environment, call Leadz101 at 1-800-742-1554 right now for a free quote on a live lead transfer program to grow your mortgage practice. It works and it's surprisingly affordable!
Using the magic of lead development broadcasting, you can place your home loan programs in front of thousands of prospects in a matter of seconds. Add live transfer and hot prospects can be forwarded live to your best originators.
No cold calls. No answering machines. Just a steady stream of prospects who have heard a professionally produced audio presentation and have signaled that they'd like to speak with a representative to learn more.
Home loan leads from Leadz101 are superior to what our competitors offer in many important ways:
Home Loan Leads Generated 100% In House - All of our leads are generated using direct broadcast. Since we don't buy leads from other websites, we don't have to rely on someone else's word to assure you that the leads are exclusive.
Real Time Loan Leads - Is there a better time to talk to home loan prospects than right after they have heard your offer and taken action to express interest? Most clients that switch from paper leads to live transfer home loan leads see closing ratios climb. Perhaps the leads are better. For sure, having a chat in real time makes sure the prospect doesn't have time to get cold!
Live Transfer exclusive mortgage leads - Any veteran phone sales pro hates answering machines and gatekeepers. Live transfer places you live with every transferred lead, so that you can spend time answering questions and getting home loan applications.
Custom Home Loan Leads Programs - Our professional scriptwriters can help create a message that projects the right image for your company and calls targeted leads to action!
Home Loan Lead Development Programs that Scale - Each of our home loan leads clients is unique. You may need a few leads a day, perhaps dozens, or even hundreds of leads an hour. We have the team and the technology to deliver the number of live transfer leads that suits your specific needs.
Trackable Live Transfer Home Loan Leads - Our proprietary online lead tracking system allows you to keep close tabs on your marketing campaign up to the second. Log in to our system from any Internet Connected PC and your complete live transfer data is at your fingertips!
Leadz101 has become a leader in our market because of what we deliver to our clients every day: Real Prospects, Real Time, with Real Results. To find out what live transfer can do with your closing ratios and bottom line, call Leadz101 at 1-800-742-1554 right now!