Commercial Mortgage Leads
"The beauty of a commercial mortgage leads program is that one commercial loan lead that converts can pay for the program many times over," says Leadz101 President Jay Nofi. To find out more about how Leadz101 can help you grow your mortgage business with a steady stream of exclusive live transfer commercial mortgage leads, call 1-800-742-1554 now!
Marketing professionals around the world know the secret that leads to more business: designing a well-crafted offer in front of prospects while they are motivated.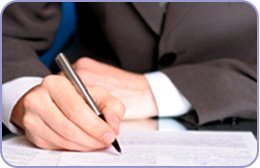 Successful lead development in a tight commercial mortgage market requires the willingness to apply the latest technology to the age-old marketing problem: getting your offer in front of key decision makers when they are in the buying mood.
Leadz101 has state-of-the-art lead development technology that combines voice broadcast service that can reach thousands of prospects by phone with a professionally produced broadcast message for pennies apiece, all with the magic of live transfer.
After hearing the presentation, a business owner with a need for a commercial loan can opt to speak with a commercial loan officer by pressing a number on the telephone keypad. Within seconds, the magic of live transfer places the prospect on the phone with your originator.
No phone tag and no time for the prospect to get cold.
Imagine what your best originators could do with a steady stream of truly exclusive mortgage leads that arrive by warm transfer! It's exclusive mortgage lead generation magic.
Leadz101 provides commercial mortgage leads that are superior to those of our competitors in several ways:
Exclusive mortgage leads - Unlike a paper mortgage lead, which can be resold many times over, a live transfer belongs solely to the mortgage brokerage that receives it.
Live mortgage leads - Ask any mortgage professional that uses the telephone as a marketing tool to develop commercial mortgage leads about the frustration of leaving messages and speaking with gatekeepers. Our live transfer leads eliminate phone tag. Your salespeople can spend time answering questions, taking apps, and closing deals.
Real Time Commercial Mortgage leads - Leads get cold. Live transfer puts a commercial mortgage seeker together with your loan originator seconds after the prospect expresses an interest in speaking with a loan originator.
targeted Mortgage Leads - We'll listen carefully to the parameters of the prospect that you're looking to attract and turn our team of skilled writers loose to create a broadcast message that projects the right image for your company and stimulates commercial loan leads to act on your offer.
If you're not getting results from the commercial loan lead program that you have in place now, we invite you to find out what many of our clients are already experiencing.
A Leadz101 leads program produces Real Prospects, real time, with Real Results. Call toll free 1-800-742-1554 to find out why we are among the fastest growing commercial mortgage live lead transfer lead companies in the United States!